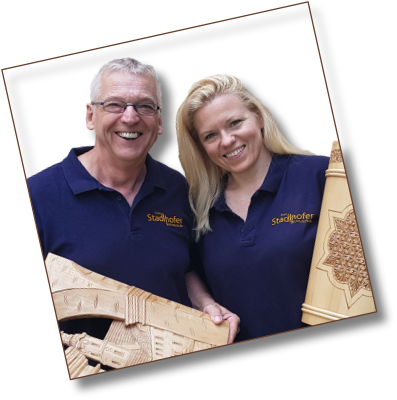 This house is now in our possession for the 4th generation. My great-grandfather bought it because he wanted a place for the whole family to live together. But it was too small for that, so now only my husband and I live and work in this gem - in the middle of the city but still in the countryside.
I grew up in this house. I have moved several times - but always within the same house ;-).
On the ground floor we run a small woodcarving school, on the first floor and attic we live ourselves.
My husband Franz and I have renovated extensively since 2011 and cherish our home with much love and work. We are happy to share it with you for the time of your stay with us.
Frequently asked questions
Below you will find the most frequently asked questions. If you still cannot find your answer, we look forward to hearing from you!